Boat towing and salvage restrictions bill passes committee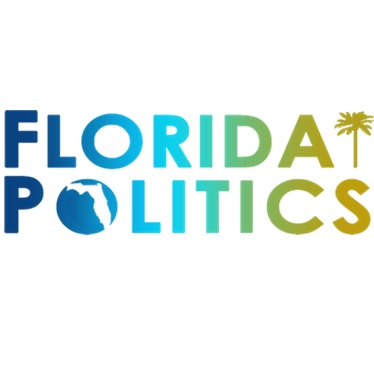 House Bill 469's splash at the House Government Accountability Committee Tuesday afternoon worked out to whether people consider boat salvers to be heroes or pirates.
They may appear to be heroes when they're pumping out someone's pleasure boat to keep it from sinking, and then maybe towing it back to safety, and possibly saving lives while they're at it.
But when it's time to pay the cost of the rescue?
The typical salvage award, based on centuries of maritime practice and law, is 5-10 percent of the boat's value, attorney Rod Sullivan told the committee.
So when Eric Hall of Tampa got a letter from a lawyer demanding he pay a salver $30,000, for what Hall said was less than 10 minutes of pump work on his boat, House Bill 469 and its counterpart Senate Bill 664 were inspired. The sponsors state Rep. Sean Harrison and state Sen. Dana Young, both Tampa Republicans, said the bill was to combat "modern-day piracy."
That was a term that brought deep resentment Monday from salvers and their representatives appearing before the House Government Accountability Committee arguing that HB 469 was trying to address a problem that didn't exist, and to paint boat salvers as bad guys when they save thousands of boats in Florida from sinking every year, and save lives along the way.
The committee approved HB 469 by a 21-2 vote anyway, with just Republican state Reps. Scott Plakon of Longwood and Jay Fant of Jacksonville voting no, both objecting that the law would open up the prospect of salvers being sued in state court.
Hall told the committee he had gone to Harrison after his bilge pump was repaired at sea, stopping his boat from taking on water and then the captain who was on his boat was told he must sign a salvage form. That form would allow the salvage company to take the boat if the boat's owner did not pay the salvage fee.
"I don't want to be on the hook for $30,000 for a service that obviously did not cost $30,000… My goal is to get some transparency to the industry to protect the little guy," Hall said. "And to have some reasonable accommodations made."
Essentially the bill would require salvers to offer a written, firm price in advance of a non-emergency tow, salvage or rescue, and to notify boaters that they have the right to negotiate a price in advance if they didn't want to be charged customary salvage award fees.
"This bill requires transparency and notification. And apparently, in the salvage industry transparency and notification and an informed consumer are not a welcome commodity," Harrison said.
The tow and salvage boat community took exception, arguing that they do explain likely payments. But at the same time, when a salver is trying to save someone's boat and perhaps lives, it's not the best time to negotiate fees. Typically, insurance pays the salvage awards, and when it doesn't, salvers work with the boat owners, said Tina Cardona, executive director of the Conference of Professional Operators for Response Towing.
She said salvers also often act as first-responders at sea, and as force multipliers for the Coast Guard, often saving boats and lives. Last year, she said, they responded to 40,000 boaters in distress in Florida waters.
"They called us pirates. It's not funny. I'm offended," said Richard Paul, owner of a boat towing and salvage company in Fort Myers.
The dispute about HS 469 essentially boiled down to two points. The bill seeks to redefine boat towing as not being a boat salvage operation. And it gives boaters the opportunity to sue salvers in state court for up to 1.5 times the amount of the fee, if the boat owner believes he was being ripped off by a salver.
"The bill is in search of a problem that does not exist," Cardona said.
There was significant disagreement throughout the meeting, from various lawyer witnesses, about whether the law proposed by HB 469 could stand up in court, since most admiralty law is set federally, based on centuries-old legal traditions, pre-empting state laws. That includes laws that had set the traditions of awards for boat salvage, which includes towing boats to safety.
"I like the idea of the bill. I wish I could support it. But there are some provisions in here that are simply going to be tossed by the first federal court that hears them," said Alan Richard, who said he has taught admiralty law at the Florida State University College of Law and on behalf of Florida Supreme Court judicial clinics.
David McCready of Florida Public Advocacy, who said he also practices Florida maritime law, disagreed. "There have been objections to this bill on technical concerns, not on merits. On merits the bill is solid and will hold up," he said.
By Scott Powers
Read the article in Florida Politics: Click Here